The Crypto
Reward-Based


Decentralized Video Sharing Platform
BuzzShow Network is a decentralized social video streaming and sharing platform that incorporates blockchain technology in a crypto reward-based ecosystem. The platform uses a P2P decentralization and a unique social media experience for users, who can earn Goldies, the platform's native utility tokens by curating, sharing, viewing, and streaming video content.
BuzzShow Network is a leading blockchain-based decentralized Multiplatform that has been conceptualized and developed since early 2018.
BuzzShow is aiming to revolutionize video social media networks by creating high economic value and freedom to online video creators, curators, and viewers, by giving back the rewards, incentives and control on their data.
Why BuzzShow Network
Is
Different
Developed & Tested Blockchain Platform
The development of the blockchain-based platform is beyond the conceptual stage. BuzzShow is tested and currently available on desktop and mobile. Users can experience the platform's economics which forms the core of the crypto reward structure, upload content into the IPFS decentralized blockchain CDN and use the Tokens earned.
Crypto Reward-Based Social Media Video Network
In spite of huge exponential growths, centralized platforms offer little or no rewards to users. Viewers are totally left out of the revenue sharing. BuzzShow aims to disrupt this with an incentivized system based on a unique "proof-of-contribution" algorithm where users including viewers are rewarded in form of crypto for their activities.
Third Generation Blockchain Technology
The final goal of BuzzShow is a release of the BuzzShow dedicated blockchain Network, which will be based on third generation Blockchain technology, providing the benefits of absent transaction fees, sufficient capacity, stability, and security that is crucial for a social media video network.
Your Content, Your Privacy, Your Rights
BuzzShow Network is aiming to become a full decentralized ledger-based platform providing users with full control, privacy, and ownership of their content within the frameworks of the BuzzShow Network use of Decentralised IPFS Peer to Peer Blockchain CDN.
Buzzshow Blockchain-Based Decentralised P2P Video Storage With IPFS
BuzzShow Network is using an IPFS (InterPlanetary File System), the most advanced P2P blockchain-based data storage technology widely in use, to ensure that the content uploaded directly to the platform is truly decentralized, aiming to create fully decentralized content distribution ability. 

Buzzshow Frontier and Forerunners Nodes
BuzzShow Network goal is to create a hybrid global cluster of FRONTIER NODES that ensure uptime and availability of the data on the network globally with the second layer of hundreds of thousands of participant run FORERUNNERS NODES  on IPFS, to avoid the use of a centralized control center for the videos uploaded directly on the BuzzShow Network. 

The BuzzShow
Economic Cycle

BuzzShow is committed to ensuring that the revenue generated from advertisements and premium subscriptions are equitably distributed between the entire "food chain" creating the BuzzShow Network, who get a fair reward in BuzzShow Native GLDY Token for relative contribution on the Network,  i.e creating, curating, sharing, Viewing and providing storage and streaming.
Creators
When curators add their videos to their channels
For ads on their videos
Curators
For each video they add to their channel
Every time a video on their channel is watched
Viewers
For every video viewers are watching, reward is given for the contribution they make to make the content popular.
Streamers
For creating a Node and providing part of the bandwidth
available on their mobile and desktop to stream
Sharer
For every video shared on any social media.
For inviting friends to join BuzzShow
Q1
• Perform Platform Alpha Launch
• Testing web and mobile including blockchain based Goldies token implemented in BuzzShow system

Q2
• Launch First centralised exchange on CoinTiger
• Grow BuzzShow community Pilot Testing  base

Q3
• Perform Platform Open Beta Launch
• Testing web and mobile including blockchain based Goldies token implemented in Buzzshow system
Q4
• Introducing BuzzShow Referral Bonus program
• BuzzShow Users get additional rewards by bringing a friend to BuzzShow and both get rewarded
Q1
• Launch Second centralised exchange on Probit in Korea

Q2
• Expending the reach as a Multi Platform, indexing the value of Videos on the centralised web

Q3
• Start expanding Distribution – Onboarding Affiliate partners and content owners
• Extending Strategic Partnerships
Q4
• Introducing BuzzShow Staking reward system
• Introducing premium user subscription

Q1
• Launch Decentralised exchange on Uniswap and Pancakeswap
Q2
• Introducing Advertising via Token economy

Q3
• Perform Platform Alpha Launch – Independent decentralized blockchain based platform
Q4
• Perform Platform Open Beta Launch – Independent decentralized blockchain based platform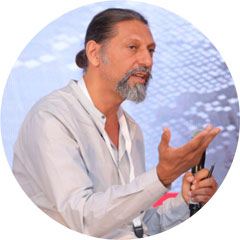 Offer Kohen

Founder, Serial Entrepreneur
Offer Kohen, with over 25 years of experience, is the founder and inventor of BuzzShow Network. Offer is a visionary innovator in disruptive technology development, film director & producer, CEO & CCO, with wide eclectic experience in initiating & directing visionary creative & technology driven concepts into outstanding products. He has worked through all creative & start-up phases starting from formulation of concept & vision, market validation and analysis, start to launch product development, go to market strategy, negotiating partnerships & high level business development, distribution channels, launching & reaching end consumer at home, as well as directing & managing startups and projects from garage phase through growing into funded & revenue driven companies.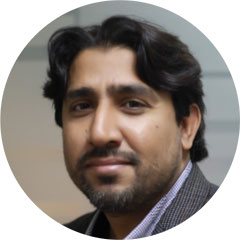 Moazzam Ali

IT Operation Manager
Has vast experience in IT Operations including System / Network Administration, Database Administration, IT Infrastructure Designing, System Optimization, and Technical Solutions Management. Ali is in charge of the many platform projects currently under development. His technical leadership and experience make Ali the perfect candidate for the position.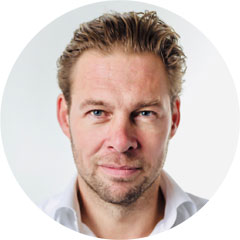 Sjef Pijnenburg

UGC and premium content Advisor
With over 15 years in internet marketing & communications expert; pioneer in new strategies, new technologies, new media, and new channels. Sjef is the founder and CEO of ODMedia, a leading video on demand company and Expoza, the leading YouTube service partner for premium content. Both companies partnered with BuzzShow as premium content service provider and aggregator.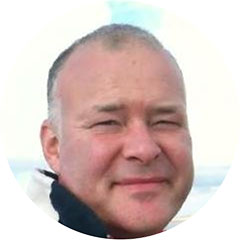 Jay van den Berg

BD and Sales Adviser
Has held senior corporate management positions including Managing Director of Unilever Ukraine and VP Business Development for Swisscom AG. Apart from having founded a number of successful start-ups, Jay has been responsible for the buildup of the Illuminata and Zoomin.TV Multi Channel Networks on YouTube from scratch to over 2 Bn views per month, ultimately leading to 100M USD acquisition of Zoomin.TV by MTG group.

5 Marketing Trends Every CMO Should Watch

While it shouldn't be news that the marketing landscape is changing, new technologies released within the past few years have begun to seriously affect the marketing and advertising industry.


Giving the power of digital media back to the people

This is where blockchain startup BuzzShow comes in. The rewards-based social video platform allows users to upload or cultivate a channel of videos. This can attract a following.