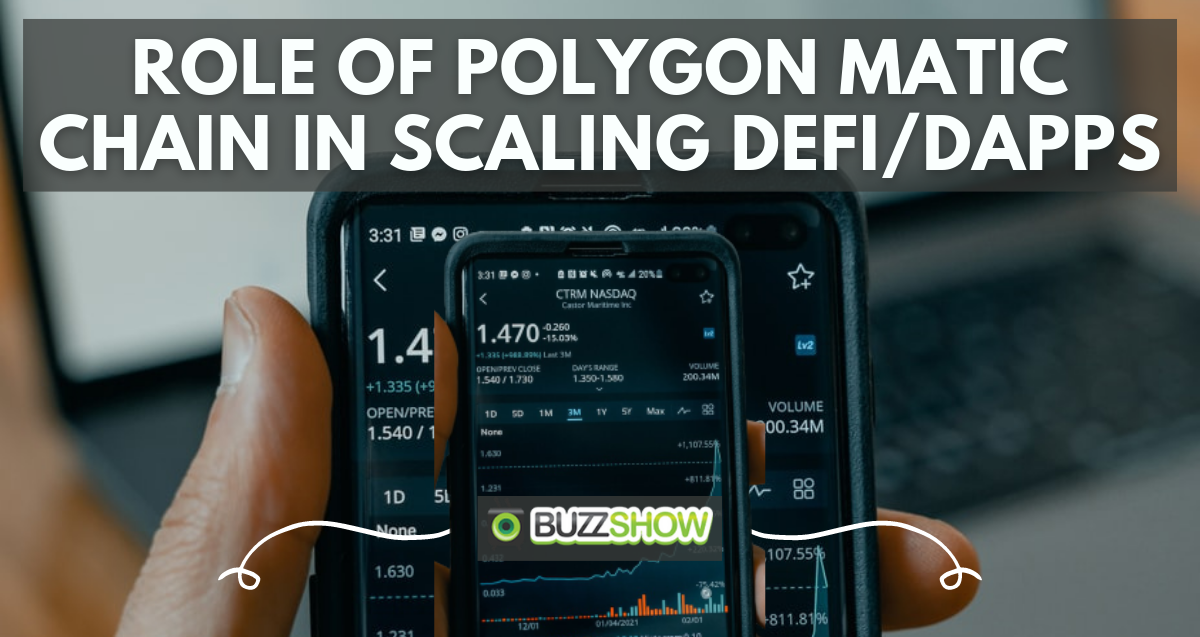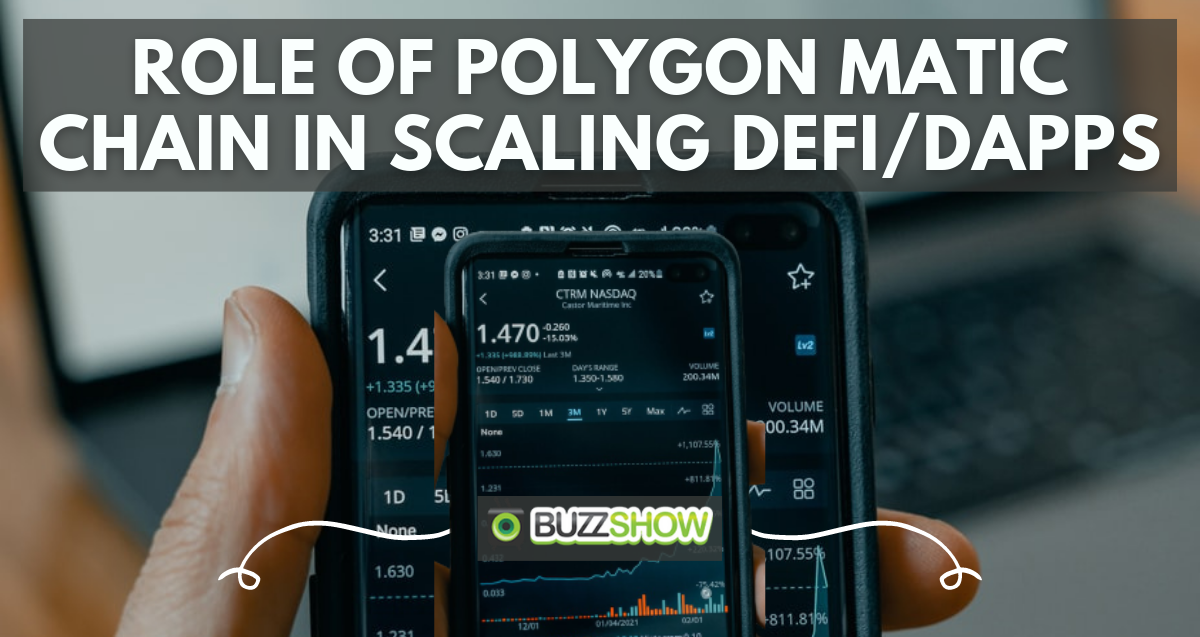 Role of Polygon Matic Chain in Scaling DeFi/DApps
Polygon is a decentralized Ethereum scaling platform that makes it possible for developers to create scalable, user-friendly DApps with low transaction costs while maintaining security. Polygon believes Web3 should be accessible to everyone and, as such, is dedicated to providing the infrastructure to support the growth of Web3 applications.
The purpose of the Polygon is to provide a full-featured multi-chain solution incorporating the best features of Ethereum and sovereign blockchains. In addition to utilizing Ethereum's network effects, it is more secure, open, and robust.
In order to extend its ecosystem, Polygon will continue to strengthen its underlying technologies.
How Does Polygon Work?
Polygon is a public blockchain scaling solution based on sidechains. By utilizing Ethereum's blockchain, the Polygon platform can connect Ethereum-based projects. The Ethereum platform will be improved in a number of ways, including lower transaction fees and faster transactions. It is built on a customized version of the Plasma framework.
Polygon employs a modified proof-of-stake consensus technique that allows the platform to run more efficiently by achieving consensus with each block. In a proof-of-stake method, network participants stake their MATIC and agree not to trade or sell them in exchange for the right to validate Polygon network transactions. MATIC is an ERC-20 token, meaning it's compatible with other Ethereum-based tokens. MATIC is used to manage, secure, and pay network transaction fees on the Polygon network. Polygon MATIC is awarded to successful Polygon validators. 
Using the Polygon platform, a blockchain project's flexibility, scalability, and sovereignty may be increased while maintaining the Ethereum blockchain's security, interoperability, and structural benefits. It also provides a greater user experience while being safe and decentralized.
It plans to support additional blockchains in the future, allowing it to provide interoperability capabilities.
What are the Advantages of Polygon Technology?
The following are some of Polygon's advantages:
Polygon has the ability to process transactions quickly. It can maintain rapid transaction processing speeds by adopting a consensus method that completes the transaction confirmation process in a single block. The average block processing time for Polygon is 2.1 seconds.

Transaction fees are comparatively low: Polygon maintains its platform fees low, and approximate costs per transaction are around 10,000x cheaper than Ethereum.

Polygon is noteworthy for its capacity to scale while retaining a high level of decentralization.

It provides great finance and trading experience. Polygon plans to support DEXs, liquidity pools, and other financial protocols such as lending protocols on its platform, giving Polygon users access to a variety of financial service apps like DEXs, Lending DApps, and more. 

Another benefit of polygon speed of deposit and withdrawals between networks through Intuitive, efficient polygon bridging.

It provides scalable and flexible solutions.

Easy-to-use Polygon wallet is also available on the web and mobile to send or receive crypto on the network.
What is the Architecture of Polygon?
Polygon Network is a Proof-of-Stake and Plasma sidechain supported blockchain application platform.
Polygon's architectural attractiveness lies in its simplicity, which separates a generic validation layer from a wide range of execution environments, such as full-blown EVM sidechains and, in the future, zero-knowledge roll-ups.
On Ethereum, a collection of staking management contracts and a network of incentivized validators running Heimdall and Bor nodes enable the PoS mechanism. In order to create a decentralized Layer 2 blockchain platform that is interoperable, Polygon currently supports Ethereum but plans to expand to more base chains depending on community proposals and consensus.
Polygon has a three-layer architecture:
Staking smart contracts on Ethereum

Heimdall (Proof of Stake layer)

Bor (Block producer layer)
A layer two scaling solution, Polygon PoS uses side chains to achieve exceptional transaction speed and cost reductions. POS also provides asset protection through a decentralized network of Proof-of-Stake (PoS) validators, as well as the Plasma bridge architecture.
What are the Scaling Solutions for Polygon?
Polygon's scalable proof-of-stake design compliments Ethereum's decentralized security, allowing you to build programs that appeal to a broad audience while keeping decentralization's potential. 
Here is Polygon's complete Ethereum scaling solution suite.
Polygon PoS
Ethereum sidechain compatible with EVM, protected via a permissionless collection of PoS validators.
Polygon Hermes
On the wings of Ethereum, an open-source zk-rollup is designed for secure, low cost, and usable token transfer.
Polygon Edge
A modular and extensible framework for creating Ethereum-compatible blockchain networks, whether private or public.
Polygon Nightfall
A one-of-a-kind scaling solution based on optimistic roll-ups and zero-knowledge. 
Polygon Miden
A stark-based zk-rollup with arbitrary smarts contract support.
Polygon Zero
A zk-rollup that is Ethereum compatible and employs an incredibly fast recursive proof mechanism that is Eth friendly.
Polygon Scaled BuzzShow Network 
BuzzShowNetwork is a blockchain-based decentralized video-sharing network. Anyone can join the platform since it is user-friendly and user-centric. The network's goal is to create a platform that prioritizes content creators, curators, and consumers' demands. Goldies, BuzzShow Network's native utility currency, encourages users to curate, upload, watch, and share videos on the network. This is the first completely functional social video platform on which anybody may participate, produce, and earn. The platform's single guiding idea is "For People, By People." The goal is to alter how the social media industry works. 
BuzzShow uses IPFS to eliminate the need for a central video management platform. As a result, a centralized video storage system is no longer required. Moreover, any connection failures in one area will have no effect on the others. Furthermore, subdivisions of the videos will be made in order to restore them even if the blockchain fails. Every piece of material that is uploaded is always safe and decentralized. Different user roles on the platform are appropriately rewarded based on a proof-of-contribution mechanism, such as video makers who create the material they enjoy, video curators who add those videos to their channels, and others who watch and share such videos.
With Polygon technology, a whole new user interface of the platform is available. Moreover, it provides a completely scalable, secure, and flexible solution. Users can now convert also their earned Goldies to Polygon Matic. In addition, they can make transactions through their polygon wallets which are faster and provide low transaction costs than the Ethereum Network. Polygon bridging also gives the additional benefits of inter-network deposit or withdrawal.
Hence, BuzzShow Network is a whole new, fast, secure platform available to users after bridging with Polygon technology.